Sunday July 14 2 PM Premium Seating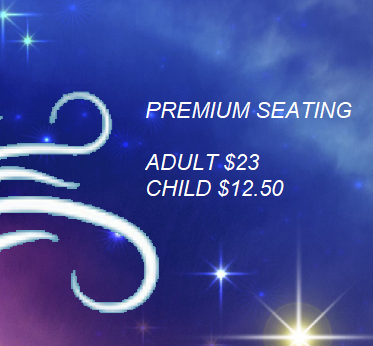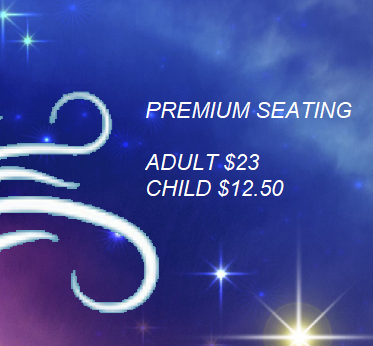 Sunday July 14 2 PM Premium Seating
Premium tickets are a select section in the first few rows of the theater. All efforts will be made to seat all members of a party together but cannot be guaranteed. In order to best utilize the seating space the House Manager will assign your reserved seats. If you have special needs or requests please let us know so we may assist you. If you are part of a group and wish to sit together but have purchased tickets as separate orders call or send us an email to let us know.
Open seating is on a first come basis.
No hard copy tickets will be mailed but you may need to enter a shipping address upon checkout as part of the process. You should receive an email confirmation for your ticket purchase. Please verify carefully the show dates you have purchased. You will not need to show printed confirmations.
The doors will open approximately 30 minutes prior to the start of the show and we request you arrive at least 10 minutes prior to showtime so that we may get everyone seated and the show can start promptly.
Discover Pass is not required for parking to attend the performance.