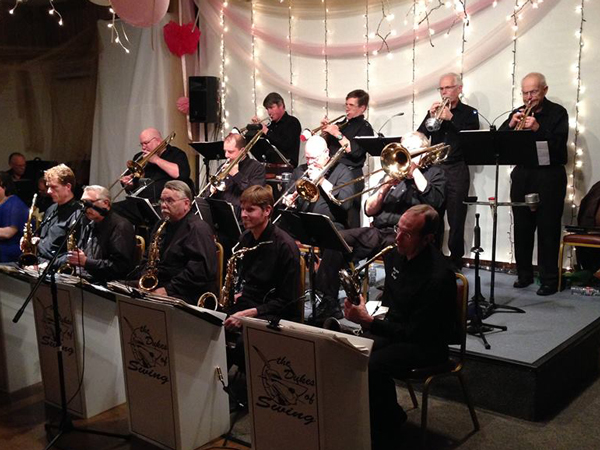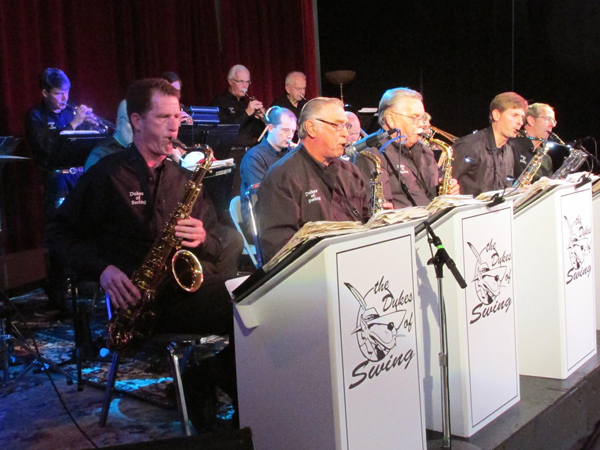 DUKES OF SWING
Put on your dancing shoes and join us at the historic Fort Columbia Theater as they present The Dukes of Swing on Saturday, October 8, 2016 from 5 – 8 PM. The 18-piece Dukes of Swing Band will wow audiences with music of the Swing and Big Band Era performing authentic recreations of the timeless swing music of the great Big Band leaders. Appetizers and non-alcoholic refreshments will also be available during the event for a small donation.
All ages welcome, there will be a suggested minimum donation of $10 per person for admission with all donations benefiting our local veterans.
About The Dukes of Swing
The Dukes of Swing have been playing great dance music since 1948. The Dukes generate excitement everywhere they perform. During the last two years the Dukes have been asked to be the opening act for some big name groups such as, Manhattan Transfer, and Big Bad Voodoo Daddy, receiving standing ovations at both performances. The Dukes play the big band hits that you will remember. They specialize in making your occasion just what you want it to by playing an assortment of great dance music including latin, fox trots, waltzes, ballads, swing and they have been pleasing crowds with their music for years. The band consists of 18 professional players some of which lead their own groups. The Dukes not only play the very best in dance music they also play jazz concerts of an entirely different style more suited for the listening crowd that wants to sit and hear a jazz band perform.
For more information, call Dave McCrary 360-259-0534 or mccrarydavid@hotmail.com